Know us
Tradition, culture and technology together to make a dream come true
About us
Abadía de Acón was born in the vineyard. Before 2003 we just own our family vineyard (33 hectares of tempranillo in, maybe, the best soil in Ribera del Duero)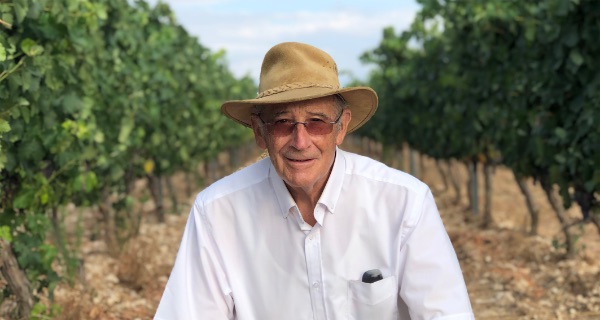 José Antonio Carrasco Llorente
Founder of Abadía de Acón. He received from his grandfather Norberto the passion for the Vine when he planted the family vineyards that today differentiate us. He is concerned, day after day, with the care and protection of our vineyards and their fruits.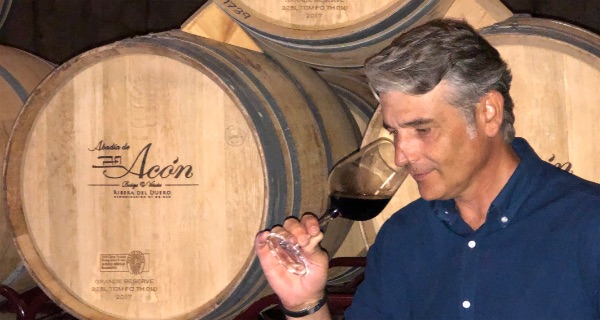 Carlos Carrasco Martín
Law Degree and Insurance Broker. Our taster, with a special sensitivity regarding the expression of our wines and the different characteristics of our vineyards. Involved in all processes, from the vineyard to the sale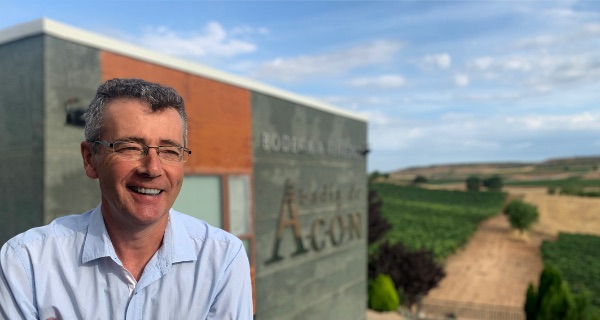 José Antonio Carrasco Martín
Architect. The technical part of the winery. Taking care, day after day, of each of the details that make the difference in our wines. He masters all the vineyard, winery, marketing and sales processes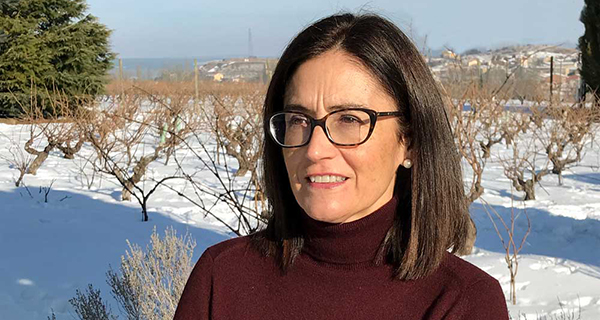 mercedes Carrasco Martín
Graduate in Law and Economist. Take care that we do not forget that not only Vineyard and Wine allow our company to last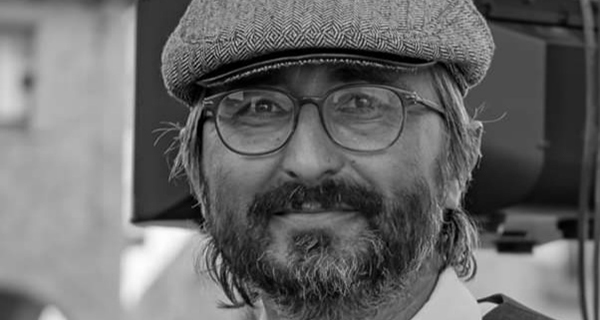 GUSTAVO GARCÍA
Agricultural Expert. Our cellarmaster since the origin of Abadía de Acón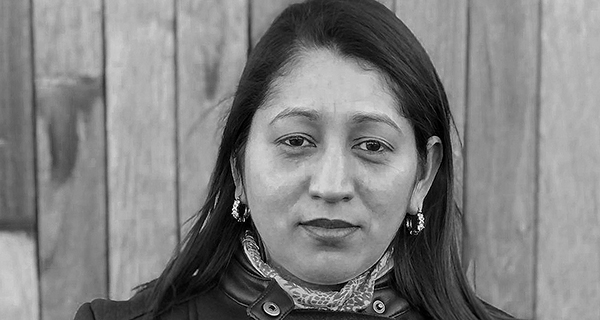 CLAUDIA VALLADARES
Tireless worker. Fundamental in the daily life of the winery.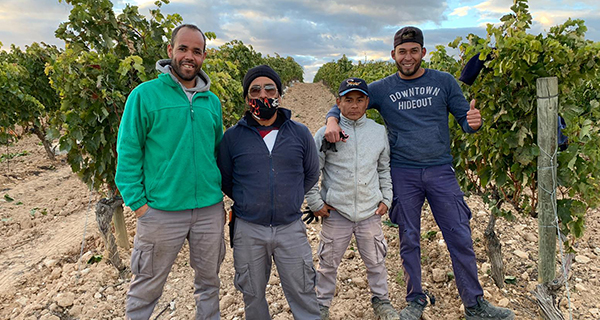 FIELD TEAM
We call them "The Superman" for the incredible work they do on the field in the most extreme situations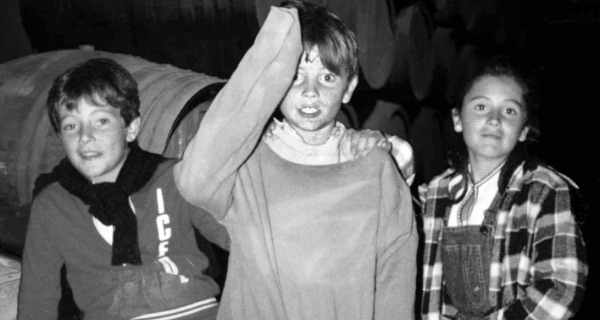 grape harvesters since 1980
Vintage 1980. Do you recognize us?
A lifetime near the vineyards.
WORK & PASSION.
Nothing has change, our vineyards is still the core of Abadía de Acón, and the quality of our wines the goal to reach.